Kickstarter is a funding platform for creative projects—everything from films, games, and music to art, design, and technology. The mission is to help bring creative projects to life. They are a Public Benefit Corporation based in Brooklyn, New York.
"Our mission is to help bring creative projects to life." – Kickstarter
Since launch, on April 28, 2009, 19 million people have backed a project, $5.5 billion has been pledged, and 193,755 projects have been successfully funded.
Here we bring you the Best 10 Products from Kickstarter 2020.
1. Snapods: The 1st TWS Earbuds MagSafe for iPhone
Snapods is a brilliant design that is the first of its kind which blazes the trail in the way of taking high-quality music with you wherever you go. Advances in technology have made TWS earphones smaller and lighter than ever, but here's the awful truth: nearly every one of the buyers has been plagued by the hidden dark side of those earbuds —— they are easy to lose, hard to find, inconvenient to carry in the bulky case and frequent to run out of charge.As a group of audiophiles fascinated by innovations in electronics, the team decided to create a revolutionary solution to these pitfalls, to bring true freedom out of truly wireless earbuds to music lovers, and to set the bar for all future TWS earbuds.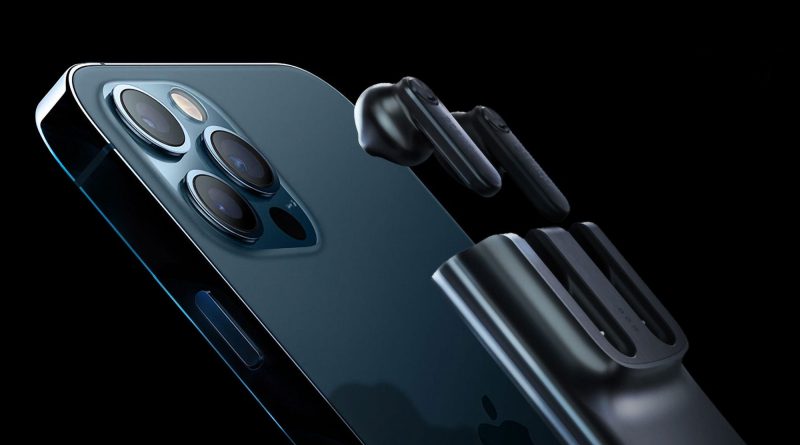 Discover more about the product: Snapods
---
2. Skill Board Mini-Master Your Balance
Skill Board makes balance boards for balance and core-strength intensive sports such as skateboarding, snowboarding, surfing, and many more – these boards emulate these sports in that riding them is perpetually challenging with an unlimited opportunity to keep improving balance and core strength. Skill Board Mini is small enough to fit into a suitcase, it is also a great training tool for kids. Skill Board Mini-Master Your Balance Skill Board makes a balance board that challenges your balance in a 360-degree range of motion.
Discover more about the product: Skill Board
---
3. Vie Petite: Petite earphones for Petite ears
True Wireless Earphones are often too big for many wearers' ears. Not only do they hurt and fall off constantly, especially for those who have tiny ears such as women and children, but the ill fit results in poor sound even with expensive sets of earphones.Vie Petite's patented articulating speaker system is omnidirectional and moves naturally to fit the angle of your ear delivering optimal sound directly to your eardrum. This reduces stress on the ears and provides the most comfortable listening experience.When it comes to speaker size, size really matters. The bigger the speaker, the richer sound you can experience especially on the low bass side. Most true wireless earphones employ a relatively small 6mm speaker within a big housing.
Discover more about the product: Vie Petite
---
4. Clean-tech Most Powerful & Safest UVC Air Purifier
Clean-tech – World's Most Powerful & Safest UVC Air Purifier Clean the air you breathe. 3x more powerful & effective air purifier. Medical grade UVC light that's safe to use while in the room. Started Clean-tech with a mission to protect the people and spaces we love, so we can all get back to life. We partnered with global pioneers in science, research, engineering, and manufacturing to bring this technology to life.Clean-tech uses an ultra-powerful and high efficiency 254 nm UVC wavelength bulb that provides the right intensity, dose, and duration that's needed to inactivate and destroy the outer proteins of microorganisms.HEPA and UVC light technology has been a trusted technology for air purification from hospitals to airports for decades.
Discover more about the product: Clean-Tech Air Purifier
---
5. VH 80SE The Worlds First Bilateral Laser Distance
VH-80SE: The World's First Bilateral Laser Distance Measurer. Easily measure distances without moving a step! Incomparable work efficiency. In 2017, VH-80 was born. Received $583,286 in funds from 3,448 backers in 85 countries from Kickstarter, and all of them shipped. Lasers are always cool. VH-80SE shoots two pulses of laser light from two sources in opposite directions and measures the amount of time it takes for each pulse to bounce back to its accompanying sensors. Since light moves at a constant, VH-80SE can calculate the distance between itself and the targets with high accuracy.
Discover more about the product: Magpie Laser Measure Tool VH80SE
---
6. BOLT A modular heated mug
BOLT | A modular heated mug designed to go in the dishwasher Never deal with cold cups of coffee or tea again. Using simple thermodynamics and elegant design BOLT keeps your drink hot for 4+ hours. Most temperature-controlled mugs are over-engineered, expensive, underperforming, and a pain to use. BOLT is a completely portable and rechargeable heated 10oz mug that maintains your drink at three ideal temperatures for 4+ hours. Control the temperature of your coffee or tea using simple capacitive one-touch controls.Press and hold for any temperature setting Tap-to-Wake LED panel15s auto-dim lighting system to reduce glare and conserve battery life Touch panel deactivates after 10s if no temperature is set to avoid accidental activations
Discover more about the product: BOLT
---
7. CleanseBud – Your Portable Homemade Cleaner
We are living in unprecedented times. The world health crisis we are going through teaches us a painful lesson on the importance of hygiene and cleanliness. CleanseBud helps you in all household and surface cleaning. Use it on the floor, in the kitchen, on any surface, your dirty shoes, in the bathroom…and more. Spray CleanseBud on anywhere germs and bacteria exist! CleanseBud is half the size of an adult's palm, and with a net weight of 67g, it can easily fit in your pocket or your purse for daily use. Use it when you have to touch something in the public.
Discover more about the product: CleanseBud
---
8. FARO UNIT 1 A Sleek Visibility-First Smart Helmet
Cycling accidents on the street are often caused by a lack of visibility and unclear communication. Drivers and other riders not seeing you well enough or not knowing what you're going to do next. 80% of riders use cycling lights and still don't feel safe. Why? Because they're small and sit quite low. On top of that, they are easily lost, forgotten or even stolen. Helmets aren't exactly stylish, we get it – add some lights and it only gets worse. So FARO set out to design an urban helmet that is safe, comfortable & ventilated but also sleek & stylish. Designed every inch of this thing like a proper product, including the lights: they were integrated in a way that they're truly part of the helmet.
Discover more about the product: FARO UNIT1
---
9.Elo – A pro-grade hot stone experience
ELO – A pro-grade hot stone experience for the home. For the new normal. Shut off instantly and transform your space into a relaxation sanctuary. Hot stones are a thousand-year-old tradition. They melt muscle tension so you can relax and sleep better. Elo aims to reverse the bodily responses associated with stress, slowing breath and increasing the parasympathetic activity that makes you feel calm and rested. Target muscle groups on your own or unlock some bonding time with a partner. Giving the perfect massage is effortless with Elo. Basalt volcanic stone is what the ancients used and is still preferred by professionals around the world. It has amazing heat retention properties and allows heat to be given off slowly and sustainably.
Discover more about the product: ELO Hot Stone
---
10. Nuvoe Upgrade your bottle with water purification
Water bottles are perfect incubators. They are dark and moist ecosystems where bio-contaminants thrive and grow. We know you wash your bottle – but guess what? Despite all that hard work – it's just not as clean as you think. Research shows that even with regular washing, 70% of refillable water bottles carry levels of bio-contamination above the FDA recommended limit for bottled water. Freshen your drinking water & clean your bottle all day long with the power of UV-C light. Watch the video to learn how. UV-C neutralises germs & viruses by disrupting the nucleic acids and the structure of the cell's DNA. Nuvoe purifies your water and cleans your bottle all day long.
Discover more about the product: Nuvoe Water Purifier